---
Surf Guiding package
Guiding service for advanced surfers, starting from €40 per day
You are an advanced surfer, in the lineup you get on by your own and you are searching for a local guide to take you to the greatest spots of the area – With our Surf Guiding package your vacations become the best surf trip of your life.
Services included
➤ Accommodation
➤ Breakfast
➤ Dinner
➤ Lunch package
➤ Transfer to the spots
➤ Surf equipment
➤ Guiding
Prices
➤ Dorm: €45/day/person*
➤ Double room: €50/day/person*
➤ Private room: €55/day/person*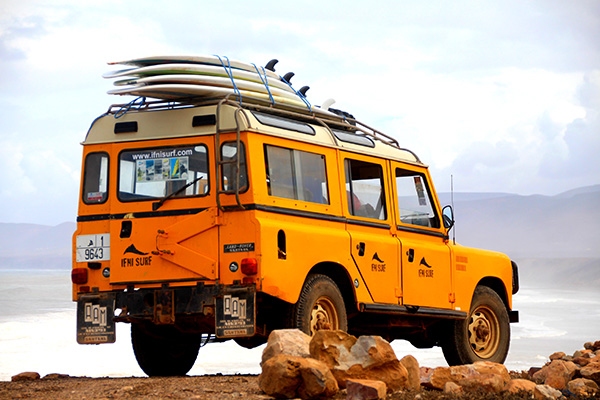 In case of using your own surf equipment, a discount of €5 per day will be applied.
To use our surf equipment a deposit of €100 per person has to be paid on arrival. In case of damage, depending on the extent, the whole deposit or part of it will not be returned. If it is not possible to give back the board, the deposit is lost and furthermore the client has to pay the difference of the value of this board.
You can book optionally a photographer service, for more information please feel free to contact us.
An advanced surfer knows how to reach the lineup safely and independently. He/she surfs green waves, knows the rules of surfing and is able to return to the beach safely and independently.
The guiding includes transport, if the conditions require going to a spot where we have to go by car. Every day the guide chooses the best spot and the right hour to surf taking in account the given conditions. The guide provides information about the spot (best way to get in and out, possible currents and best positions, tides), but he will not necessarily join you in the water.

* the price includes local and tourist taxes